Caribbean Artificial Intelligence Group at PUPR
Software Testing
Taught in Winter
Software Testing
Graduate, Master in Computer Science, Year 1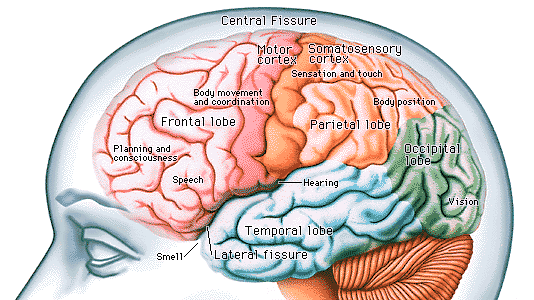 Yahoo Group
SoftwareTesting_PUPR
Sign-up for class mailings, phone number lists and shared documents. Required.
In this course you will be teaching each other about software testing in a structured manner. You, the students will create your own syllabus that will be covered together by the students. As usual, it is very difficult to find a good text book that is practical and provides hands-on experience. The course will therefore consist of student lectures on the various topics that we choose to work on. Furthermore, there will be student group projects that provide practical experience with the topics that we discuss. The first two weeks will determine the syllabus of this course: 1. week homework: gather information and present this in class - selling why you want the class to talk about the topics that are of interest to you, 2. week homework: propose a merged outline jointly to the professor who will provide a set number of chapters.
This course has few formal lectures and is mostly run by student participation and preparation for predetermined subjects. During the first week, students are expected to pick subjects of their choice for which they will become expertand present research and progress on project on a weekly basis. There will be regular quizzes in each class to ensure your attention and attendance.
Attendance and occasional Quizzes (30%)
Student Chapter Reviews (Chapter Write-up and Presentation) (40%)
Software Testing Project (30%)
Projects can be done in teams of two. Pick an open source test tool and use it to test an open-source software.
Determine Testing type used
Research Variety of Tools that support test writing
Implement large-scale Testing and Reporting
Write report: Describe type of test (theory), tool (manual), results (writup of project)
Students will work in teams to contribute various components to the chapter - see below. Each Student will give 45 minute seminars along with reports (5000 words) by choosing from the chapters in the schedule. A systematic review is a means of evaluating and interpreting all available research relevant to a particular topic area. Each Chapter is handed in during the week of the presentation.
| | |
| --- | --- |
| Each lecture will start with a quiz on last week's topic. This is then followed by student presentations on the subject based on individual research and overview of the topic. Students that are presenting can require readings for the class. The work load will be related to the table below which will be specified in more detail during the first two weeks of class. | |
Chapter
Sources of Information (10-20)
Outline
Text
Illustrations
Review Questions with Answers
Slides
Week 1-2, determining content of table below, outline and sign-up
Week 3-10, presenting chapters as described below and progress on projects
Week 11,12, project presentations

1 - NAME??

Student 1

Student 2

Student 3

Student 4

Student 5

Student 6

2 - NAME??

Student 2

Student 3

Student 4

Student 5

Student 6

Student 1

3 - NAME??

Student 3

Student 4

Student 5

Student 6

Student 1

Student 2

4 - NAME??

Student 4

Student 5

Student 6

Student 1

Student 2

Student 3

5 - NAME??

Student 5

Student 6

Student 1

Student 2

Student 3

Student 4

6 - NAME??

Student 6

Student 1

Student 2

Student 3

Student 4

Student 5